What's New at
ci-Interactive
Cofresi Villas - Cofresi is located approximately 10 km west of Puerto Plata on the North Coast of the Dominican Republic - often referred to as the Amber Coast. This is the playground for those pursuing mountain biking, horseback riding, windsurfing, kitesurfing, diving, and other adventures in an environment consisting of mountain views and spectacular beaches. Luxury oceanview villas For Sale and for Vacation / Holiday Rental!
Florida Business Broker Jason Bailey of Business Brokerage Solutions offers a user friendly website for business buyers and sellers.
Go Native Adventure Tours - View the Sunset, Watch dolphins play, Hike in the Swamp or Glide in kayaks through mangrove tunnels. Watch with amazement the wild birds and reptiles living in their natural habitats. All this and much more are available to you when you visit Southwest Florida.
Sea Excursions website redesign. Sea Excursions offers: Fishing, Sailing and Sailing Regattas, Shelling, Dolphin Tours, Dinner Cruises, Airboat Tours, Kayaking, Guided Wave Runner Tours...
Seahorse Condos - An exclusive and private, 10 condominium community development on the north coast of the Dominican Republic, Puerto Plata, in the village of Costambar. Oceanview condominiums for sale and vacation rental!!
Kayak Marco Island - KayakMarco.com is your Marco Island family kayak tour fun center. Bring your family and experience the natural side of the Everglades area's 10,000 Islands in a kayak.
Marco Island Real Estate - State of the art real estate website with online property search, advanced search, map search. Hot properties! Register for automatic updates. iPhone Enabled! View properties for sale on Marco Island and surrounding areas.
Everglades City Boardwalk and Airboat Tours - Everglades City Boardwalk - one of the original airboat tours in Everglades City. Touring the Everglades since 1984. Do not be fooled by imitators! Go with the original tour. - 1 hr. tour through the mangrove canopies of the Everglades and the Ten Thousand Islands.
Visit Costa Rica Online - Costa Rica is one of the most popular vacation destinations in the world. Our website provides travel and tourist information.
Everglades Backcountry Experience - Fishing and backcountry excursions with Capt. Rodney Raffield. Enjoy the beauty and wildlife of the Everglades on a unique fishing trip through the 10,000 Islands and Everglades.
---

Matt Cutts, head of the webspam team at Google, talks about advertorials, native advertising and editorial content.
---
Fraud alert: Grandparent scam continues to trick people out of money
Imagine being woken by a phone call in the middle of the night. It's your crying grandchild, who is asking for money because of an accident. Of course you want to help your loved one, so you do whatever you can in this emergency situation. You open your wallet without hesitation.
Unfortunately you've just become a victim of a scam that is happening across the country. Known as the "grandparent scam," this type of fraud involves bogus calls from people claiming to be relatives in trouble. The personal nature and urgency of these calls causes people to let their guard down, and act quickly without verifying the validity of the call...read more »
---
Keeping Your Bank Account Safe on the Internet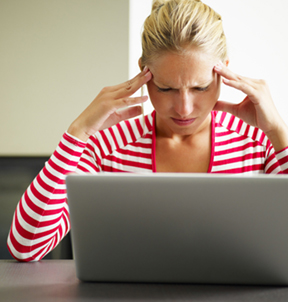 (NewsUSA) – Banking has never been easier -; you're now able to check balances and transfer money directly from a computer, or even a smartphone. However, despite precautions taken by your financial institution, online banking can be very dangerous. Cybercriminals create very sophisticated and threatening malware to target banking information for one simple reason: It's a cash cow.
"It's pretty shocking how many ways cybercriminals can jeopardize or access your financial records," says Ann Biddlecom, Product Marketing Director for Kaspersky Lab, a leading developer of Internet security solutions. "For instance, if your computer or programs are infected, you could be led to a fake website posing as a legitimate site, but it hijacks your passwords and account numbers without you knowing. Or they can install a program that records the information you enter on your bank's website."..read more »
---
---
Top technology trends for 2013 that make your life easier
Whether you are a college student, working parent or empty-nester, modern life has never been busier. Luckily, a variety of technology innovations are dramatically affecting the way we live, helping us streamline our routines, reduce stress and maximize each minute of the day. Which new technologies are proving to be indispensable?
Here are the current top technology trends that can help you manage your hectic life and enjoy it a little bit more:
Trend 1: Home security in the palm of your hand
Keeping your home and loved ones safe is a top priority, and now new technologies make it easy to stay informed and protect your property and family even when you're not there. How would you like alerts sent instantly to your phone or computer if a window breaks, a door opens or a pipe bursts? If you have a Honeywell home security system, you can get all this and more when you stay connected through Honeywell Total Connect Remote Services.
Remote services like this use advanced software technology to keep you informed about your property through alerts to your computer, smartphone or tablet. Kids come home early? You can see who is at your door via online video and unlock the door remotely. Keep children and elderly relatives safe by setting up alerts for restricted areas - you'll know when the liquor cabinet has been opened or a family member leaves the property...read more »
---
What should we expect in the next few months in terms of SEO for Google?
---
ci-Interactive periodically offers LIMITED banner advertising opportunities in our travel and tourism internet portals.
---
ci-Interactive accepts article submissions for publication on our travel and leisure portals - Authors and travel writers interested in submitting articles should email patti@cyberisle.com - Currently our portals include New England, Florida, Alabama, Georgia, Islands (worldwide), California, Chicago, Orlando, Miami, Key West, South Beach, Washington DC, Michigan, New York, Arizona, Colorado, Hawaii, Kentucky, Nevada, Tennessee, Texas, Utah, Southern USA, Eastern USA, Western USA, Northern USA, Midwest USA and Coastal America, Costa Rica - Florida Fishing, Florida Golf and Florida Outdoors, and Tropical Island Weddings or Unique Destination Weddings.
Sites that are scheduled to be launched in 2013 are Wisconsin, Virginia, Louisiana, Maine, Missouri, New Mexico, Vermont, Palm Beach, Vero Beach, Costa Rica, Tropical Island Spas, Georgia Golf, and Florida Artist's Gallery. Please check our submission guidelines - click here.
---
Check Page Rank of any web site pages instantly:
This free page rank checking tool is powered by Page Rank Checker service
---
Clearing your Cache - What is cache? Plus, step by step instructions and screen shots for CLEARING your cache.
---
Check Gas Prices by Zip Code
Click Here and Enter Your Zip Code to Check for Cheapest Gas Prices in Your Area
---