---
Previous ci-Insider News
---
July 2004
Alexa and Google Toolbars
Search Engine Spam (Spamdexing) (cont)
April 2004
Search Engine Spam (Spamdexing)
January 2004
Looking back at 2003 - What did we learn?
November 2003
WayBackMachine - a look back at Naples and Marco Island area websites
October 2003
Changes Coming to Internet Explorer
August 2003
Scumware Revisited
A Tale of 2 Islands
Anti-Spam programs
May 2003
It's Your Web - Help Clean it Up!
March 2003
Increasing Website Traffic
January, 2003
Security Alert: Fake Email Greeting Cards
Yahoo and Google - New Search Results
SpamNet from www.cloudmark.com
October, 2002
Virus Hoaxes
Who are you doing business with? Check them out!
Google and cached copies
August, 2002
Using Email Signatures
FLASH sites - How to Avoid Search Engine Roadblocks
June, 2002
Calculating Customer Acquisition Cost
Don't Believe the Email FROM Line
Google's Page Rank Formula
April, 2002
SCUMWARE
HOAXBUSTERS
Latest Computer Virus Threats and Global Virus Tracking
How to Check Who is Linking to Your Website

February, 2002
Reliable Web Host - Discount Prices???
Link farm Scam
Search Engines and Paid Submissions

Search Engine Spam (Spamdexing) - update


In the July newsletter I referred to an article "Web Pro News - Google Bans SEO Firm and It's Clients"

Continued information is appearing about the websites banned and some of the techniques that were used. Does your website use any of these techniques?
Link names with multiple keywords such as yoursite.com/keyword_keyword_keyword_keyword.htm

A directory or page with multiple links to other websites - this company and its clients that were banned used a "network of friends" and the example is http://www.example.com/example.com_friends.html.
With this particular tactic I have also seen the use of:
http://www.example.com/linkpartners.html
http://www.example.com/links.html?area=example
http://www.example.com/travelpartners3.html
http://www.example.com/vrs/links_guides.asp
http://www.example.com/share/linkshare.htm
A Page title with the words "This is the Best Web Site"
or a Page Title with repeated keyword spam: Salt Lake City Hotels, Hotel in Salt Lake City, Salt Lake City Utah Hotels
More to follow in our next newsletter....
---
Resetting Your Monitor for a
Better Web Surfing Experience

QUESTION: How can I center a website on my screen so that the text fills the entire monitor?

First the easy answer and then the explanation – You can reset your monitor size to the current viewing standard (800x600) by following steps 1-6 –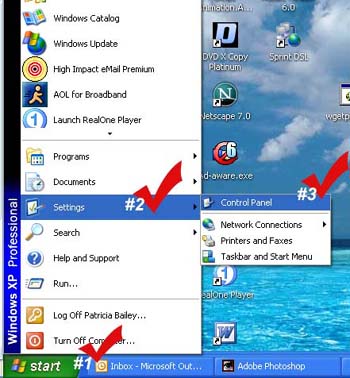 Step 1 – go down to the bottom left hand corner of your computer screen and you should see the word START – click on that and a pop-up menu will display with several selections – one of them being SETTINGS – Step 2 - click on SETTINGS and you will see and additional pop-up menu with the selection CONTROL PANEL – Step 3 Click on CONTROL PANEL and a screen will open – one of the selections will be DISPLAY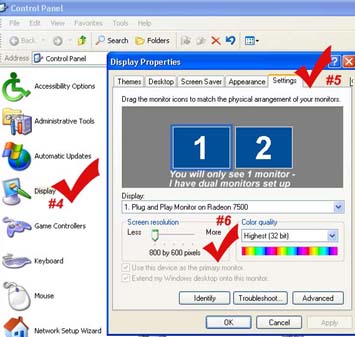 Step 4 – Click on DISPLAY and a smaller pop-up screen will appear with the heading DISPLAY PROPERTIES and a tabbed menu across the top – one of the tabs will say SETTINGS

Step 5 – Click on the Tab on the Display Properties Pop-up and you will be shown your current monitor settings and a slider that says Screen Resolution Step 6 – Move the slider on SCREEN RESOLUTION to 800 by 600 pixels and then CLICK OK I believe you will find your internet viewing experience immediately more pleasurable and things much easier to read and view.

Here is a website that will show you the different viewing experiences for any website by simply typing in the page address :

www.anybrowser.com/ScreenSizeTest.html

Mid page you will see a sentence that says:
Enter your URL and then select the size you'd like to try. In the box enter
www.cyberisle.com/news (or your own website address)
and then select the different sizes and you will be able to view the variety of views that other people and other browsers are getting -- although the standard size is indicated as 600x480 this is now outdated and only 2 or 3% of the viewing population now have that size - so go to the next section and select 800x600 and you will see how your website is displaying to the majority (about 80%) of the web viewing population.

Newer systems are being sent out from the factory with settings of 1024 x 768 in preparation for a move to that standard in the future, so unless you have manually reset your monitor settings you may be seeing websites that look like postage stamps on your screen and text that appears to need a magnifying glass in order to read it -- change your monitor settings as described above and enjoy the difference!
---
Flash Sites and Search Engines
---
"In spite of all the hoopla surrounding Google's and Yahoo's new ability to index Macromedia Flash sites...flash still presents a big obstacle to having your site spidered by the search engines and an even greater obstacle to ranking well for keyword search results..." Read the entire article by Shari Thurow at ClickZ
---
Clearing your Cache - What is cache? Plus, step by step instructions and screen shots for CLEARING your cache.
---
Emergency Email and Wireless Network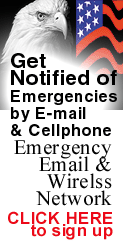 ---
A Webmaster's Toolkit and Tricks
If you own a website, operate or run a website, or you're a webmaster, this article is for you. A successful website is created and managed by a person with an effective toolkit who knows how to use each tool. There are a huge amount of software applications out there for people to use for creating, building, coding and running websites. Here are the ones you'll find in my tool box. I've been using these for many years and have had wonderful success with each one of them....read more
---
To get the most out of your logs you'll want to understand the following terms: 1. Unique Visits A visit to your site by one person (no matter how long they stay or how many pages they view) is considered a unique visit. If they leave and return, that counts as another visit. On a typical site almost half of all visitor sessions are caused by "spiders" or robots, so you need a tool with advanced visitor tracking to filter them out. 2. Hits Often misunderstood, a hit is a request made to the Web server. For example, if you go to a Web page that contains ten graphics files, you make 11 hits on the server: one for the page, and ten for the graphics on the page. Unique visits are a much better measure of site activity than hits. 3. Page Views Another good measure of site activity, it's the number of HTML pages served. If your visitor goes to ten pages on your site, ten page views are generated. You will want to compare page views from week to week, and month to month to see significant trends. 4. Average Page Views per Visit Think of this as the "depth" of each visit. Most visitors to your site will only see a single page (generally your home page) before they click on to the next site. This is normal. Web users are goal oriented. They scan pages to see if they contain or link to information they want. If they don't think they're on the right track they'll abandon the site. But visitors who view multiple pages are clearly interested. The challenge is to convert them from browsers to buyers....read more
---